Register
2019 Bobby "Smooth" Hurt's Basketball 101 WEEKLY Summer Camp Basketball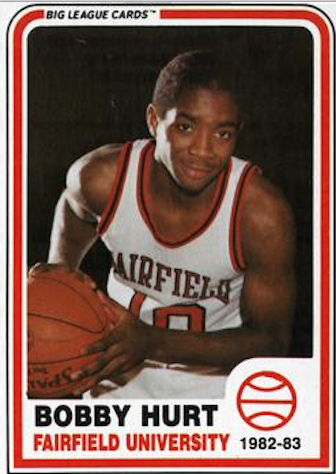 Bobby Smooth Hurt Basketball 101 Camp
For Boys & Girls
Grades 4th - 8th
Register for
1 - WEEK
Camp Sessions
Now under the cooperative umbrella of
Montclair Grass Roots
&
Montclair PAL
To pay in person at the start of camp by cash/check select
"Pay All Dues Now" when registering.
Features daily skill development to assist campers improve individual/team Basketball Intelligence/Aptitude.

Campers will learn to increase production on the court through position-specific drills such as ball handling, defense penetration, point guard responsibilities (team leadership), post moves (high/low post), and other skills that will assist in overall game development.
The technical aspects of the game, ball-handling, shooting form, rebounding, footwork, and finishing skills
Youth athletes need to continue to hone their skills, even in the off-season to maintain a competitive edge. Attending summer basketball camps are an ideal way to accomplish this goal. Bobby Hurt Basketball 101 summer camp, now under the cooperative umbrella of Montclair Grass Roots and Montclair PAL, gives young athletes the chance to build and hone existing skills, learn new skills, and have fun playing with their friends and teammates.
Camper Fees

Early Bird

$70.00

Regular

$90.00

Camper Fees

Early Bird

$130.00

Regular

$150.00

Camper Fees

Early Bird

$130.00

Regular

$150.00

Camper Fees

Early Bird

$130.00

Regular

$150.00

Camper Fees

Early Bird

$130.00

Regular

$150.00

Camper Fees

Early Bird

$130.00

Regular

$150.00